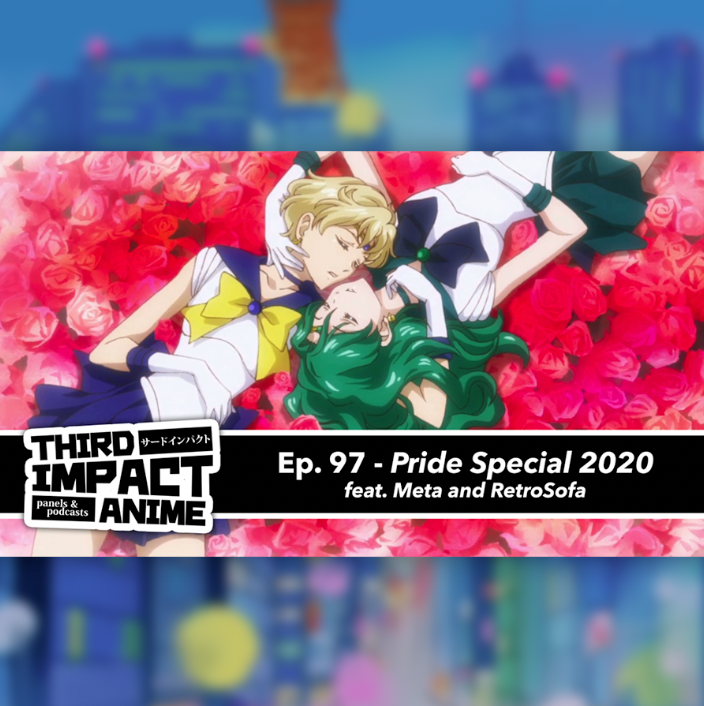 Sully and Tori are joined by two amazing guests to have a candid discussion about LGBTQ+ representation in anime, manga, and fandom spaces.
Meta you know as the editor behind the Evangelion Fanzine, Rebirth Dilemma (who we interviewed back in January). Salvatore a.k.a. RetroSofa is a Cutie Honey expert, webcomic artist, and subtitle editor for Discotek Media.
Special thanks to both of our guests, and to YOU listeners for submitting such excellent questions and discussion topics.
As always, thanks for listening!
Please consider subscribing, leaving us a review on Apple Podcasts and Stitcher, and sharing this episode with a friend.
Show notes are available on our website: www.thirdimpactanime.com
More helpful links: https://linktr.ee/thirdimpactanime
Follow us on Twitter at twitter.com/TI_Anime
Subscribe on Apple Podcasts | Google Play | YouTube | Stitcher | Podbean