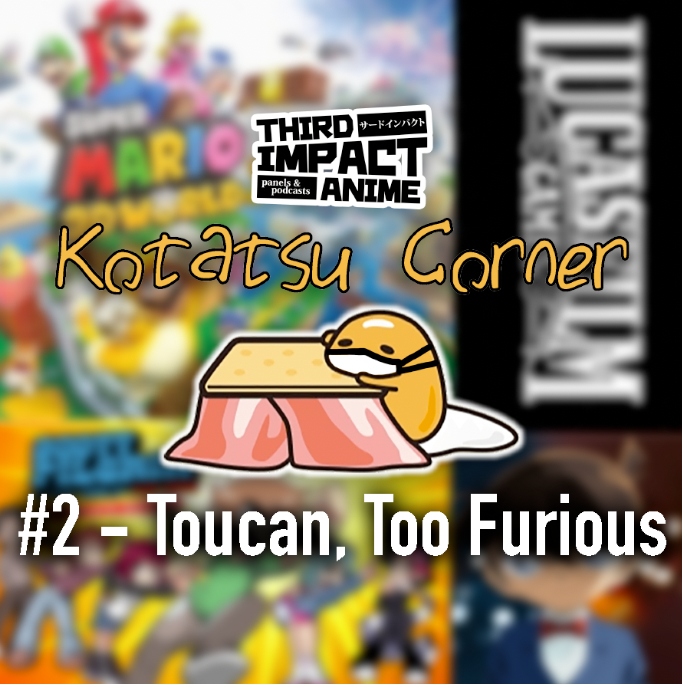 Remember when we were going to start a mini-series? Well WE STILL ARE because now there are TWO OF THEM!
Kotatsu Corner is a mini-sode series where we take a break from our typical, highly organized episodes and just chat about whatever is on our minds. Naturally, most of the things on our minds are anime, video games, books, movies, and the occasional international pandemic. 
In this episode of miscellaneous chatting, Tobias, Ryan, Bill, and Sully talk about the Scott Pilgrim video game getting a re-release, Detective Conan, Super Mario 3D World, Lucas Films Games news, and other random whatevers.
Enjoy!
Show notes are available on our website: www.thirdimpactanime.com
More helpful links: https://linktr.ee/thirdimpactanime
Follow us on Twitter at twitter.com/TI_Anime
Subscribe on Apple Podcasts | Google Podcasts | YouTube | Stitcher | Podbean