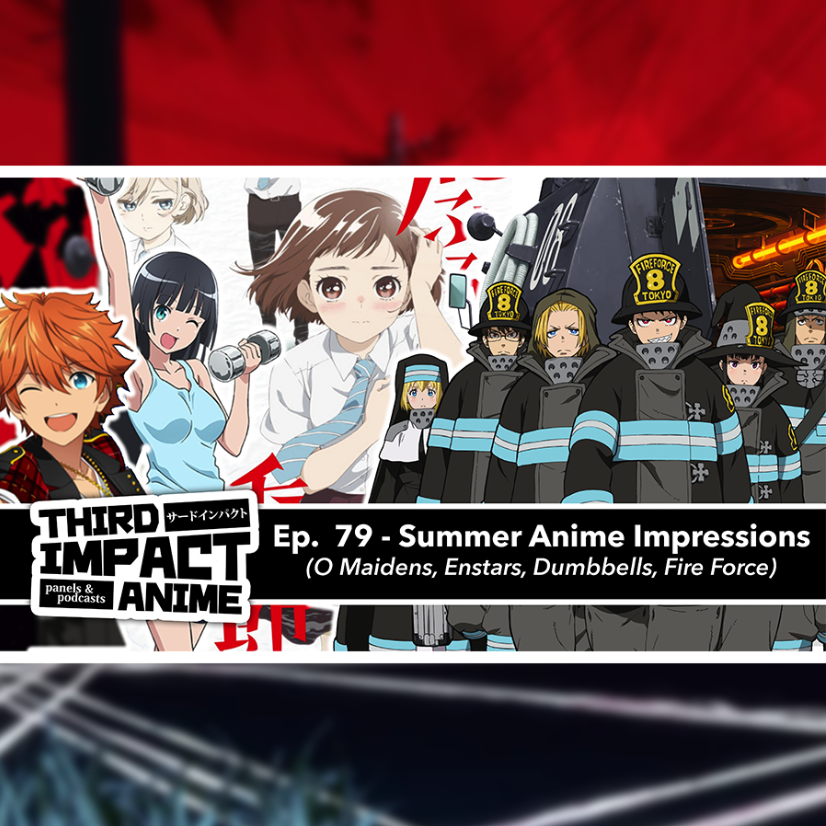 Here's the promised Group B of our summer seasonal anime impressions! Sorry this is coming out a week or so later than we intended. School has started and Austin is a BUSY BEE! In this episode, Tobias, Tori, Bill, and Edwin talk about their seasonal picks (1 per) and give their modest first impressions. The anime reviewed in this episode are:
Fire Force (Bill)
How Heavy are the Dumbbells That You Lift? (Edwin)
Ensemble Stars (Tobias)
O Maidens in your Savage Season (Tori)
Briefly Carole & Tuesday, Demon Slayer: Kimetsu no Yaiba, Cop Craft, and Granblem
The goal is to reconvene after the season is over and do a post-mortem review of all of these. Look forward to that in a month-ish-or-so-if-we-are-good. Are you watching any of these series' yourself? What do you think of them? Let us know in the comments.
Thank you for listening! If you'd like to support our show, please consider sharing it with your friends!
Show notes are available on our website: www.thirdimpactanime.com
More helpful links: https://linktr.ee/thirdimpactanime
Follow us on Twitter at twitter.com/TI_Anime
Subscribe on Apple Podcasts | Google Play | YouTube | Stitcher | Podbean