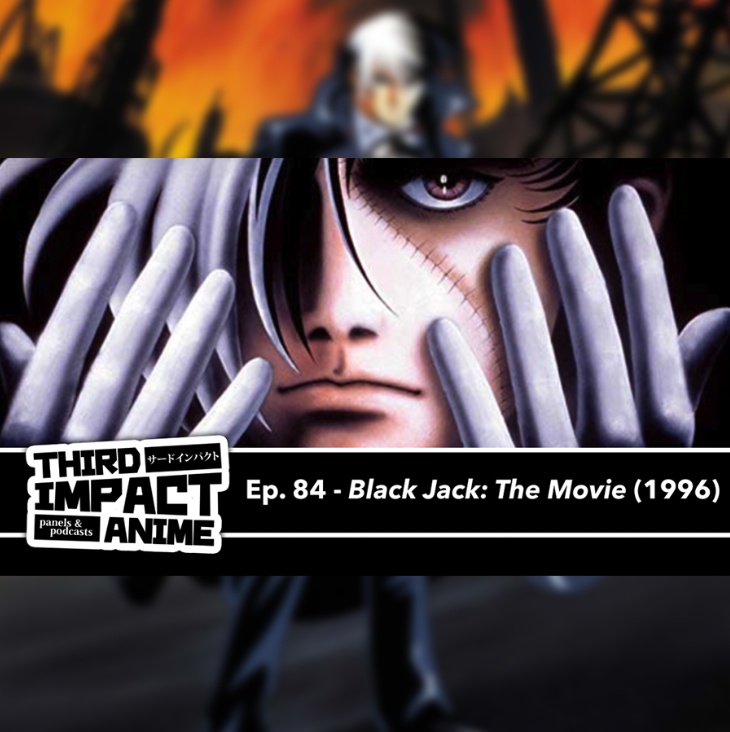 Happy Black Jack-sgiving! Or, Black (Jack's) Friday? Either way, he'd be the best one to slice the turkey.
This episode, we're gathering around the dinner table to discuss the Osamu Dezaki directed film based on the classic Osamu Tezuka character, Black Jack: The Movie!
Joining us for this family get together is returning champion and "question-asker-supreme," our wonderful friend Basil from OSMCast. Enjoy!
Thank you for listening! If you'd like to support our show, please consider sharing it with your friends!
Show notes are available on our website: www.thirdimpactanime.com
More helpful links: https://linktr.ee/thirdimpactanime
Follow us on Twitter at twitter.com/TI_Anime
Subscribe on Apple Podcasts | Google Play | YouTube | Stitcher | Podbean