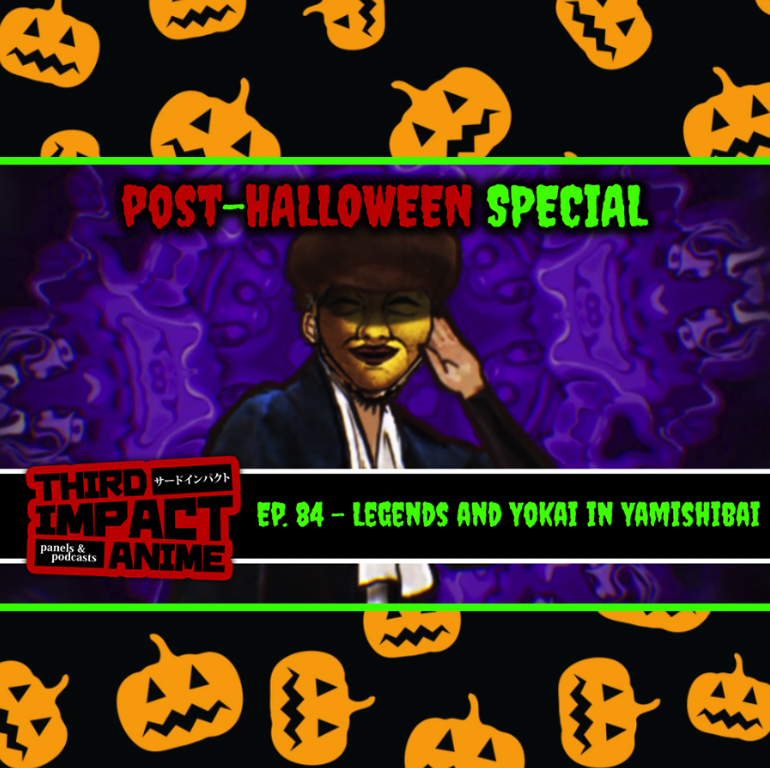 Note: This episode was recorded before Halloween and intended to be released before we went to Anime Weekend Atlanta but hey, we had a convention to prep for so please pardon the outdated info in the beginning.
To stave off the inevitable arrive of Thank-Christmas-giving, we're here to extend the Halloween season just a bit with our post-Halloween special on legends and yokai in the TV series Yamishibai. For those unaware, or if you didn't listen to last year's Halloween special, Yamishibai is an anime anthology series consisting of a bunch of spooky short stories. This year, we picked 2 episodes each to explore the urban legends, yokai, or cultural elements they were based on. Please enjoy!
Thank you for listening! If you'd like to support our show, please consider sharing it with your friends!
Show notes are available on our website: www.thirdimpactanime.com
More helpful links: https://linktr.ee/thirdimpactanime
Follow us on Twitter at twitter.com/TI_Anime
Subscribe on Apple Podcasts | Google Play | YouTube | Stitcher | Podbean