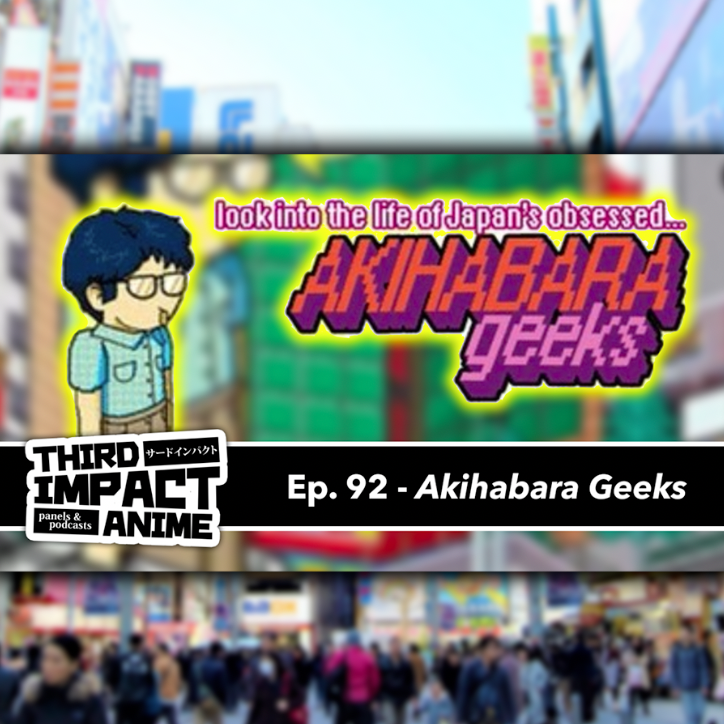 In the first part of our new mini series on "otakumentaries," we review the 2005 documentary from NHK (and in the US by Anime Works/Media Blasters), Akihabara Geeks.
Akihabara Geeks follows a group of people through their daily life in Akihabara, Tokyo to examine the various types of fan cultures during that time period. If you'd like to check it out yourself, it's long out of print but easily stream-able on YouTube.
Thanks for listening and look out for more otakumentary reviews coming from us soon!
Show notes are available on our website: www.thirdimpactanime.com
Follow us on Twitter at twitter.com/TI_Anime
Subscribe on Apple Podcasts | Google Play | YouTube | Stitcher | Podbean