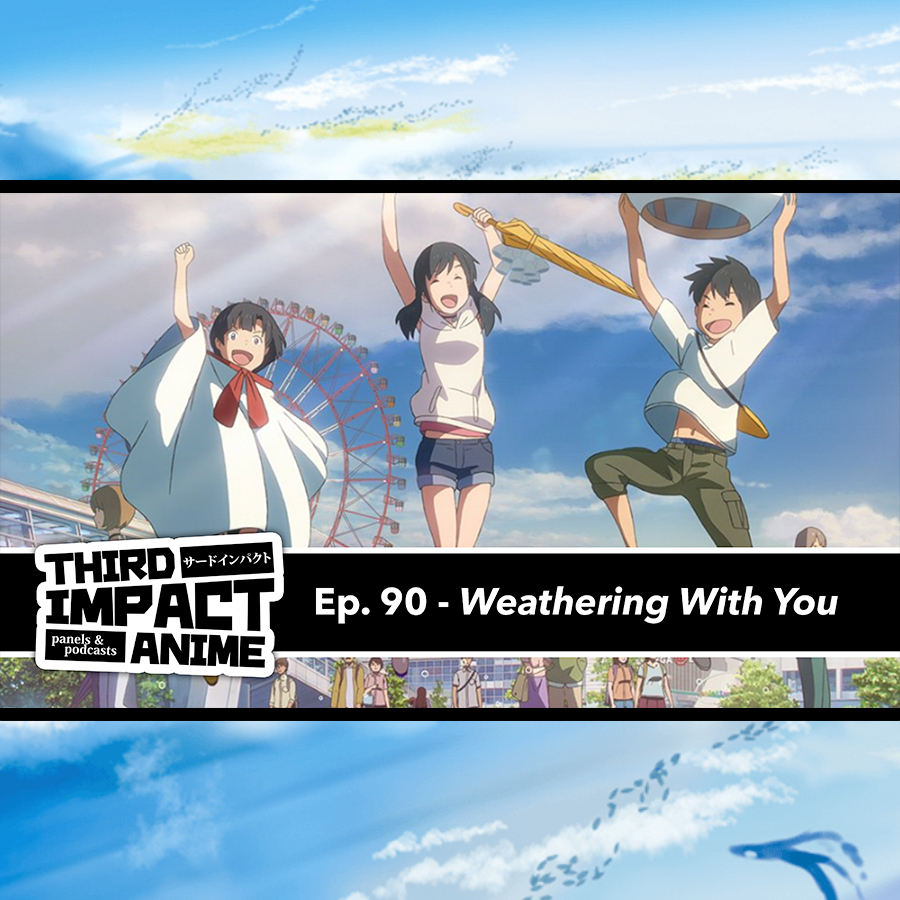 Makoto Shinkai's latest film Weathering With You was released in US theaters a few weeks ago! Tori, Austin, and Tobias share their thoughts on it and how it stacks up against Your Name., even though they felt bad about constantly comparing the two. It's hard not to, okay!!
They also briefly discuss Kingdom Hearts III: ReMind, Lupin the IIIrd: The Blood Spray of Goemon Ishikawa, and Keep Your Hands Off Eizouken!
As always, thanks for listening! Please consider subscribing and sharing this episode with a friend.
Show notes are available on our website: www.thirdimpactanime.com
More helpful links: https://linktr.ee/thirdimpactanime
Follow us on Twitter at twitter.com/TI_Anime
Subscribe on Apple Podcasts | Google Play | YouTube | Stitcher | Podbean