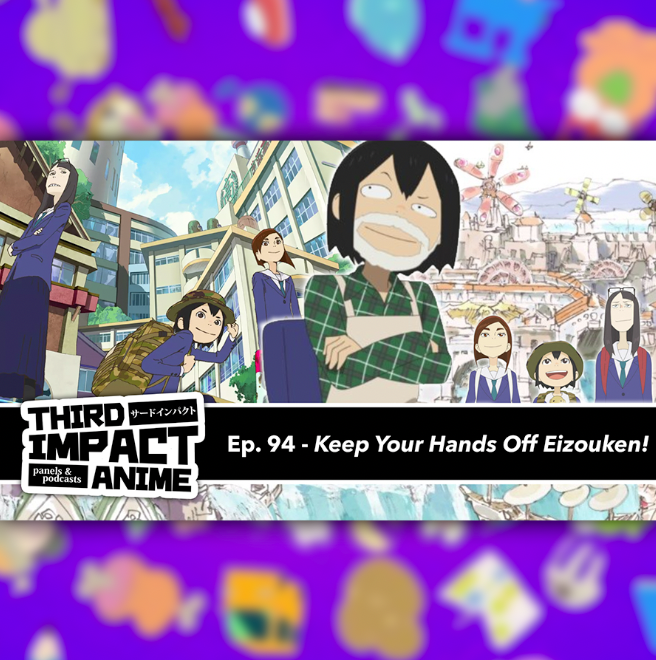 Four gremlins discussing a series about three gremlins.
This week we're reviewing Keep Your Hands Off Eizouken! a recent TV series about making anime from anime virtuoso Masaaki Yuasa and the gang over at Science Saru.
Tobias, Tori, Sully, and Edwin discuss the series' major themes about embracing a love of animation, creativity, friendship, and unabashed gremlinhood. Enjoy!
As always, thanks for listening! Please consider subscribing and sharing this episode with a friend.
Show notes are available on our website: www.thirdimpactanime.com
More helpful links: https://linktr.ee/thirdimpactanime
Follow us on Twitter at twitter.com/TI_Anime
Subscribe on Apple Podcasts | Google Play | YouTube | Stitcher | Podbean