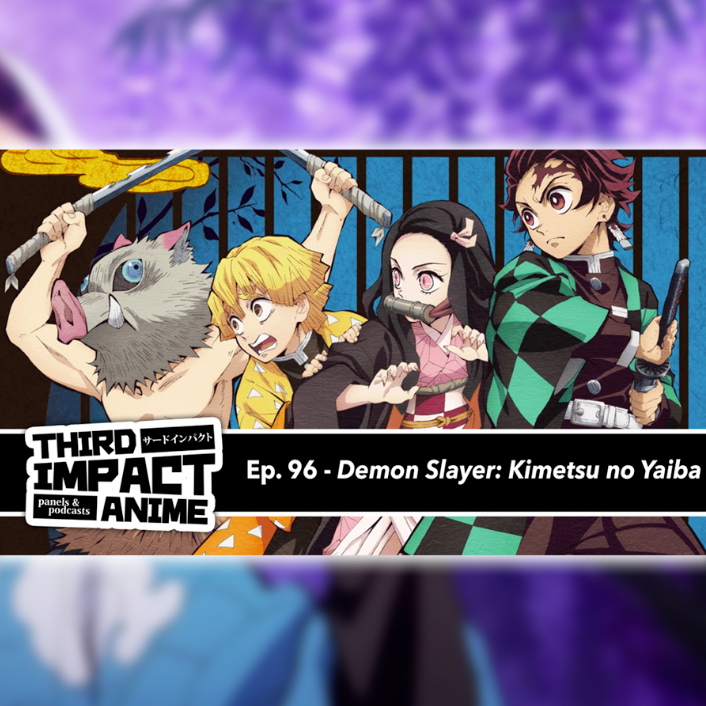 Tori, Austin, Ryan and Jon are back to review the 2019 smash hit, Demon Slayer: Kimetsu no Yaiba! Recording this episode required our "total concentration." We discuss the series' characters, gorgeous animation, and poignant themes of loss, perseverance, and empathy.
We also discuss attending Anime Lockdown Con from May 1-3rd, 2020. Visit their site for more details: https://animelockdown.com/
As always, thanks for listening!
Please consider subscribing, leaving us a review on Apple Podcasts and Stitcher, and sharing this episode with a friend.
Show notes are available on our website: www.thirdimpactanime.com
More helpful links: https://linktr.ee/thirdimpactanime
Follow us on Twitter at twitter.com/TI_Anime
Subscribe on Apple Podcasts | Google Play | YouTube | Stitcher | Podbean