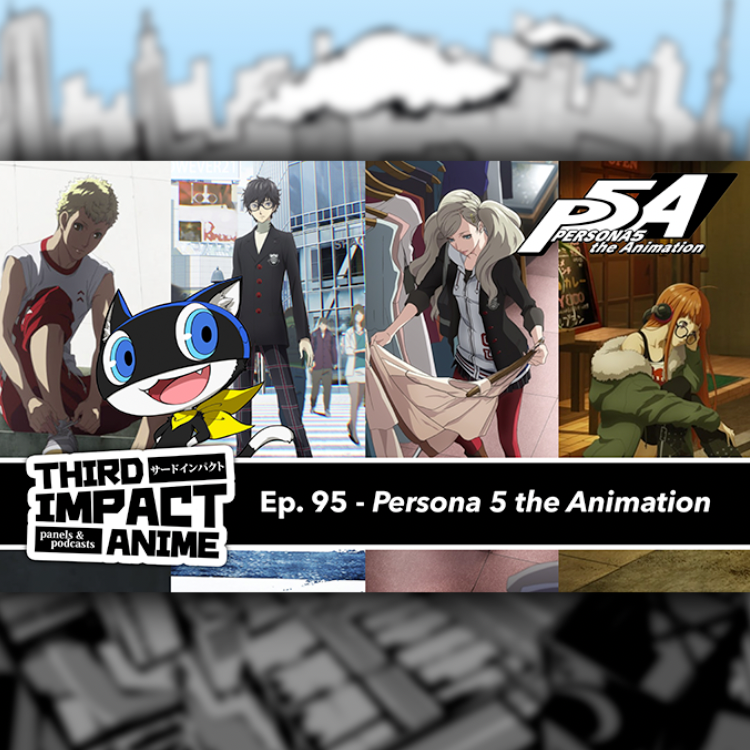 With the recent release of Persona 5: Royal, we thought there was no better time to revisit the 2018 anime adaptation of Persona 5! Ryan, Tori, Sarah, and returning champion Jon all convene to discuss their personal history with the Shin Megami Tensei series, their love of the original Persona 5, a bit of Royal talk, and of course discussing how well (or not so well) the anime adapted the source material.
They also briefly touch base on how their handling quarantine life. Spoilers, they're happy and healthy for now!
As always, thanks for listening! Please consider subscribing and sharing this episode with a friend.
Show notes are available on our website: www.thirdimpactanime.com
More helpful links: https://linktr.ee/thirdimpactanime
Follow us on Twitter at twitter.com/TI_Anime
Subscribe on Apple Podcasts | Google Play | YouTube | Stitcher | Podbean