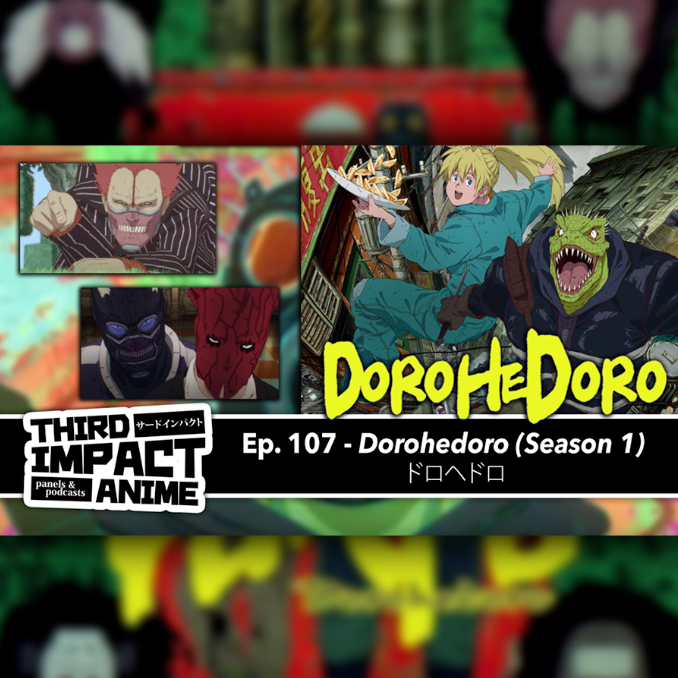 What did the podcaster in my mouth say to you?!
On this episode of TIA, we're reviewing season 1 of Dorohedoro, based on the manga by Q Hayashida. We're talking about lizard dudes, gyoza fairies, giant cockroaches, mushrooms, buff ladies, baseball, and the power of friendship. Everything else is still lost in chaos.
In the pre-show, we discuss the cancellation of Animazement 2021 and what we hope to see conventions learn from virtual events once things return to "normal." Get vaccinated, everyone!
Note: The Kermit impersonation comes from Alex Le, the English voice of Caiman. Follow him on Twitter @AleksLeV
If you enjoy this or any other episode, leave us a Rating and Review on Apple Podcasts!
Show notes are available on our website: www.thirdimpactanime.com
More helpful links: https://linktr.ee/thirdimpactanime
Follow us on Twitter at twitter.com/TI_Anime
Subscribe on Apple Podcasts | Google Podcasts | YouTube | Stitcher | Podbean