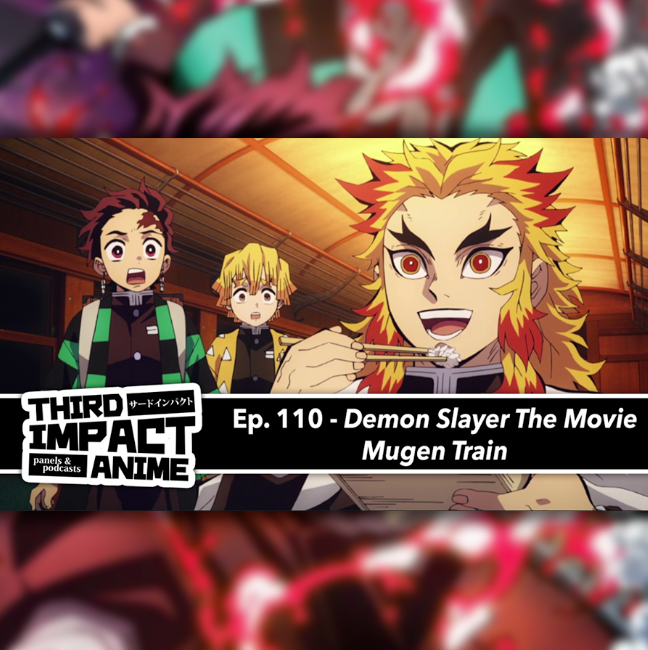 All aboard, it's demon-slaying time! On this episode of the Third Impact Anime Podcast, we're reviewing the recent big-screen anime hit, Demon Slayer: Kimetsu no Yaiba - The Movie: Mugen Train!
Hosts Austin, Tori, Ryan, and Edwin break down the next chapter in the Demon Slayer saga by discussing the film's development, its instant popularity and box office kingship, what we thought of where the story and characters took us this time and where they may be going in the future.
Plus, the definitive ranking of the best train anime. Don't miss it! 
If you enjoy this or any other episode, leave us a Rating and Review on Apple Podcasts!
Show notes are available on our website: www.thirdimpactanime.com
More helpful links: https://linktr.ee/thirdimpactanime
Follow us on Twitter at twitter.com/TI_Anime
Subscribe on Apple Podcasts | Google Podcasts | YouTube | Stitcher | Podbean