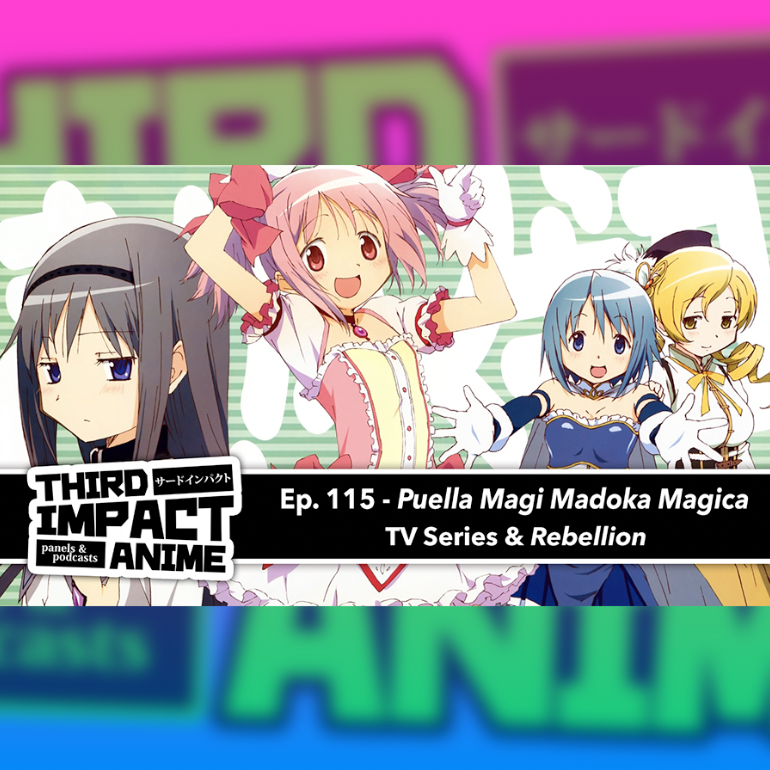 10 years ago, a sweet pastel-pink magical girl and her saccharine adventures took the anime world by storm, and then promptly threw us all into a spiral of despair and Love(paper)craftian horror. 
On this episode, we're talking about the 2011 modern anime classic, Puella Magi Madoka Magica and it's divisive 2013 sequel film Rebellion. Produced by Studio Shaft and written by the now infamous Gen Urobuchi, Madoka set a new standard for the magical girl genre in the 21st century, for better or worse. Austin, Tori, Sarah, and Ryan break it all down for you in this latest TIA Podcast episode.
If you enjoy this or any other episode, leave us a Rating and Review on Apple Podcasts!
Show notes are available on our website: www.thirdimpactanime.com
More helpful links: https://linktr.ee/thirdimpactanime
Follow us on Twitter at twitter.com/TI_Anime
Subscribe on Apple Podcasts | Google Podcasts | YouTube | Stitcher | Podbean