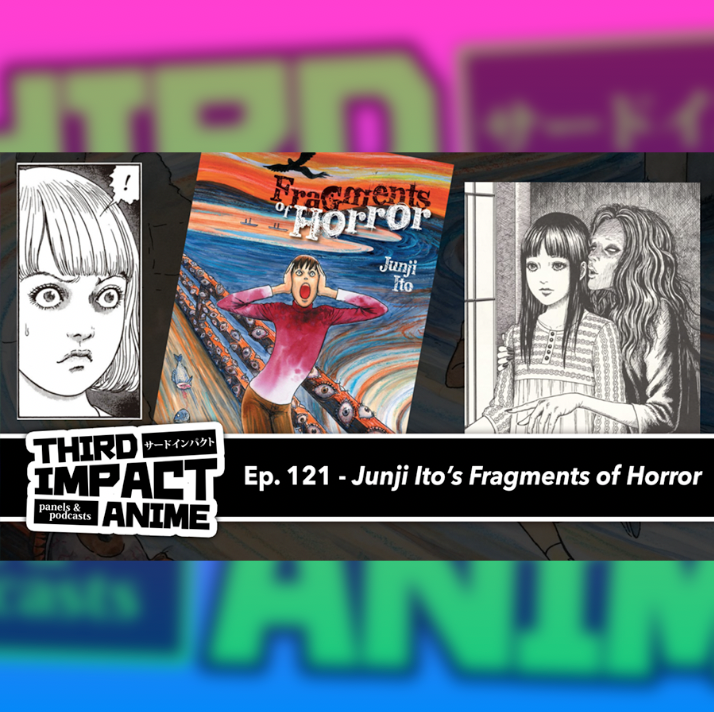 It's almost April, and you know what that means... we're only 6 months away from Halloween! Why not get the party started early with another episode covering a Junji Ito work, this time his anthology piece Fragments of Horror.
Published between 2013 and 2014, this is one of Junji Ito's more recent works and many of the stories therein were adapted into the 2018 anime series, The Junji Ito Collection. The short stories in this collection are Futon, Wooden Spirit, Tomio: Red Turtleneck, Gentle Goodbye, Dissection Girl, Blackbird, Magami Nanakuse, and Whispering Woman.
Hosted by Tori (@WorstWaifu) and Bill (@wbforeman999)!
If you enjoy this or any other episode, leave us a Rating and Review on Apple Podcasts!
Show notes are available on our website: www.thirdimpactanime.com
More helpful links: https://linktr.ee/thirdimpactanime
Follow us on Twitter at twitter.com/TI_Anime
Subscribe on Apple Podcasts | Google Podcasts | YouTube | Stitcher | Podbean