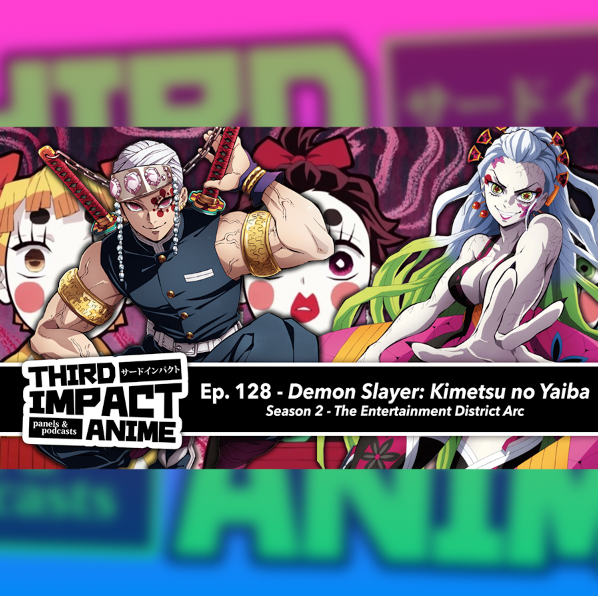 Do your mice even lift, bro?
The next chapter in the Demon Slayer saga has arrived! Austin, Tori, and Sarah chat about the latest entry, The Entertainment District Arc, where Tanjiro and the gang team up with a duel-wielding hashira and his kunoichi polycule to fight against their most terrifying foes yet. We cover what we liked, didn't like, major themes, and how this arc fits into the overall tale of Demon Slayer.
In the opening we chat about some Anime Expo announcements we're looking forward to.
Hosted by Austin (@bebopshock), Sarah (@uniquexharmony), and Tori (@WorstWaifu).
If you enjoy this or any other episode, leave us a Rating and Review on Apple Podcasts!
Show notes are available on our website: www.thirdimpactanime.com
More helpful links: https://beacons.ai/thirdimpactanime
Follow us on Twitter at twitter.com/TI_Anime
Subscribe on Apple Podcasts | Google Podcasts | YouTube | Stitcher | Podbean