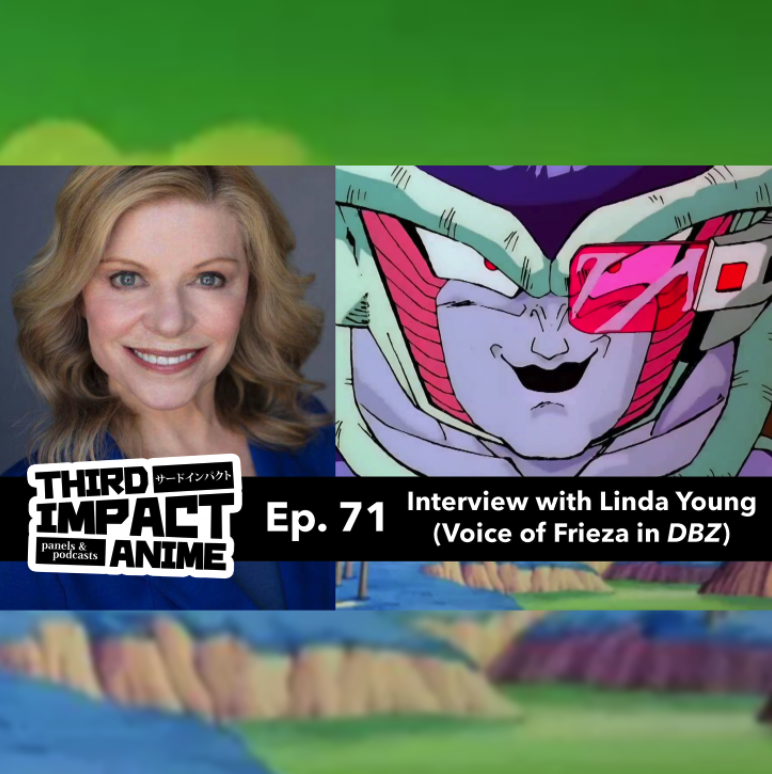 Last weekend, at Animazement in Raleigh, NC, Sully got the chance to sit down with voice actor Linda Young, most famous for her iconic portrayal of the evil Frieza in the first Funimation dub of Dragon Ball Z!
Besides Frieza, Linda has a long history of acting and voice work, from stage and commercials, to other anime roles. Notably she can be heard as Genkai in the dub of Yu Yu Hakusho, and the land lady in Double Decker.
Huge thanks to Linda for coming on the show, and to Animazement for making this possible! 
Thank you for listening! 
If you'd like to support our show, please consider sharing our show with your friends, or donate to us on either Ko-Fi or Patreon!
Show notes are available on our website: www.thirdimpactanime.com
More helpful links: https://linktr.ee/thirdimpactanime
Follow us on Twitter at twitter.com/TI_Anime
Subscribe on Apple Podcasts | Google Play | YouTube | Stitcher | Podbean