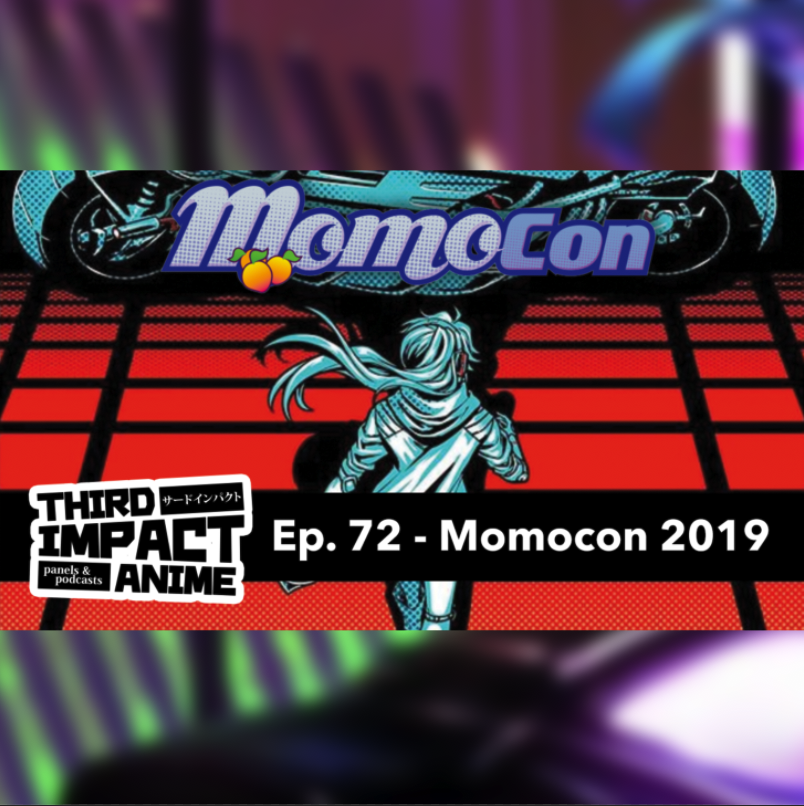 A couple weeks ago, bits and pieces of the Third Impact crew visited Momocon 2019 in Atlanta, GA. Panels, parties...plenty of fun was had! Join Ryan, Sarah, and recurring-side-characters-with-cult-followings Edwin and Will as they share some of their favorite experiences from the con and determine if Momocon is worth the hype or not!
Thank you for listening! 
If you'd like to support our show, please consider sharing our show with your friends, or donate to us on either Ko-Fi or Patreon!
Show notes are available on our website: www.thirdimpactanime.com
More helpful links: https://linktr.ee/thirdimpactanime
Follow us on Twitter at twitter.com/TI_Anime
Subscribe on Apple Podcasts | Google Play | YouTube | Stitcher | Podbean