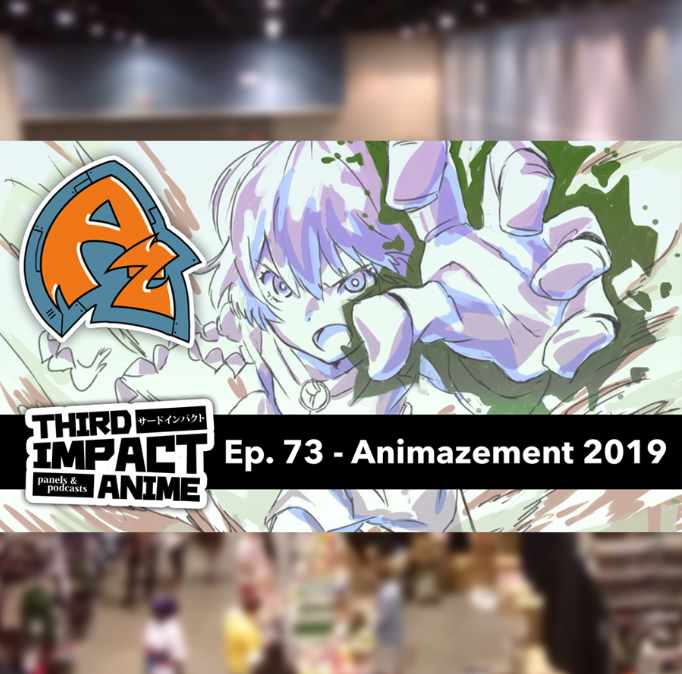 So while some jerks were in Atlanta on Memorial Day weekend, the rest of us were in Raleigh for Animazement! The con brought us out as Featured Panelists, doing what we do best: talk way too much about Japanese cartoons.
We had a total of 24 hours of content to provide over the weekend, some new, some old. As we've never really talked in-depth about our panels on the podcast, we break all of them down in this Dynamaxed episode of the Third Impact Anime Podcast. If you missed Animazement, or are still feeling those post-con blues, this podcast will transport you right to the halls of the Raleigh Convention Center, that's the Third Impact Anime Guarantee™.
Thank you for listening! 
If you'd like to support our show, please consider sharing our show with your friends, or donate to us on either Ko-Fi or Patreon!
Show notes are available on our website: www.thirdimpactanime.com
More helpful links: https://linktr.ee/thirdimpactanime
Follow us on Twitter at twitter.com/TI_Anime
Subscribe on Apple Podcasts | Google Play | YouTube | Stitcher | Podbean