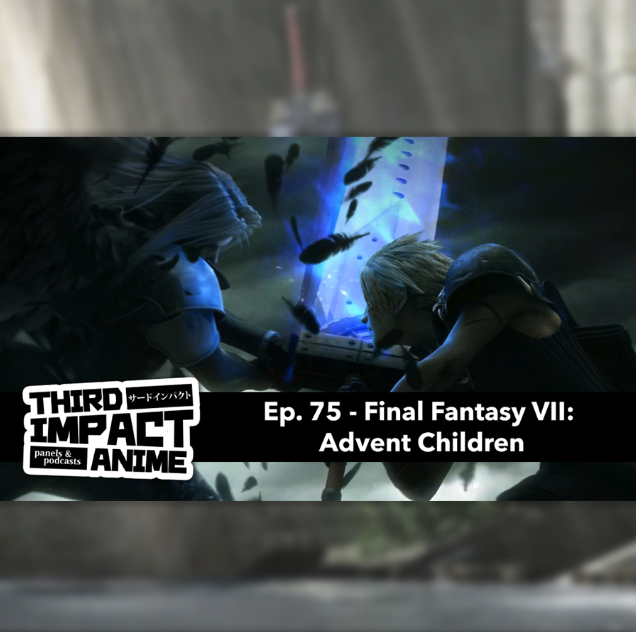 If you haven't heard by now, Final Fantasy VII's long awaited Remake is coming out next March! We got a ton of new information about it at this year's E3, so of course it's the perfect time to revisit Final Fantasy VII in anime form!
Austin, Tobias, and Tori are joined by our gaming pals, Will and Ryan of Mid Shelf Gaming, to discuss the 2005 film Final Fantasy VII: Advent Children, as well as it's 2009 "Complete" version and other adjacent FFVII anime projects. 
We discuss how we watched the film for the first time back in the day, how Tifa is really the main character, how this movie is only almost all fan service, and much more!
Thank you for listening! 
If you'd like to support our show, please consider sharing our show with your friends, or donate to us on either Ko-Fi or Patreon!
Show notes are available on our website: www.thirdimpactanime.com
More helpful links: https://linktr.ee/thirdimpactanime
Follow us on Twitter at twitter.com/TI_Anime
Subscribe on Apple Podcasts | Google Play | YouTube | Stitcher | Podbean