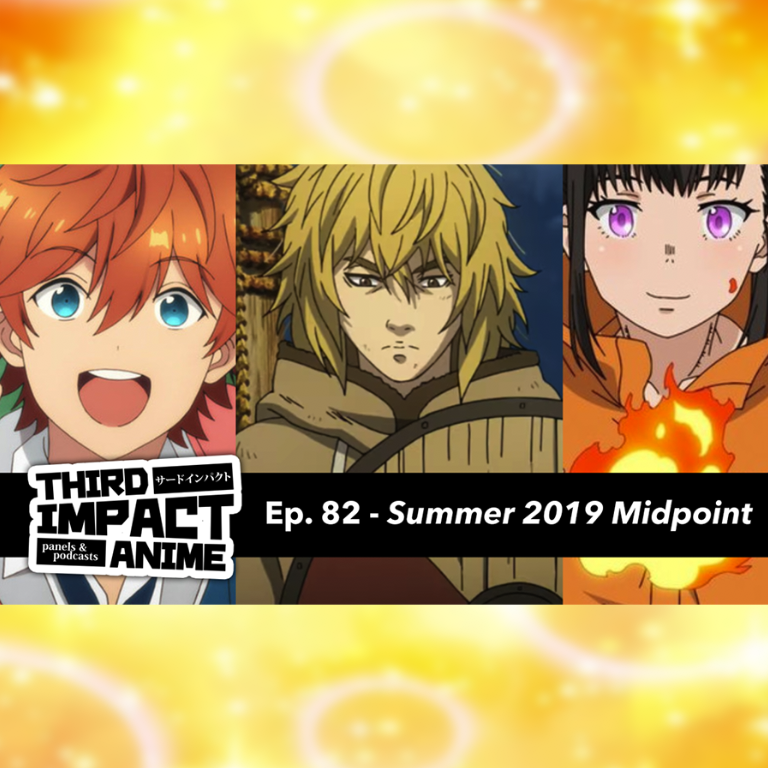 Following up on our previous Summer Anime Impressions episodes, we're back with "Team Midpoint".
These shows will be running for more than one cour, so we're taking a break halfway to discuss our thoughts so far. Do they still burn as brightly as they did 13 weeks ago? Will they make history in the saga of anime canon?
Here's the ensemble we're bringing you today:
Also discussed: Link's Awakening, My Hero Academia, Dragon Quest XI, Untitled Goose Game, and more!
Thank you for listening! If you'd like to support our show, please consider sharing it with your friends!
Show notes are available on our website: www.thirdimpactanime.com
More helpful links: https://linktr.ee/thirdimpactanime
Follow us on Twitter at twitter.com/TI_Anime
Subscribe on Apple Podcasts | Google Play | YouTube | Stitcher | Podbean