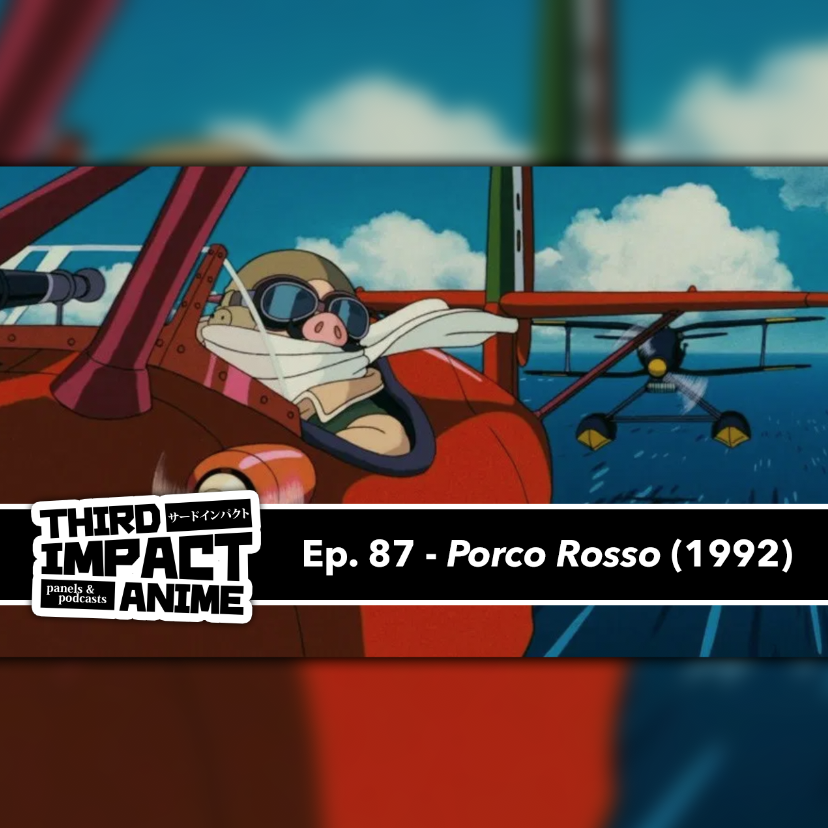 This past weekend, Hayao Miyazaki celebrated his 79th birthday! What better way to celebrate than to review the film he regrets the most. On this episode, we take a look at 1992's Porco Rosso from Studio Ghibli (our VERY FIRST review of a Studio Ghibli movie).
Bill and Austin also discuss some upcoming Third Impact Anime projects and our 2020 Anime New Year's Resolutions. We're hoping our dear listeners will help us stick to them...
Thank you for listening! If you'd like to support our show, please consider sharing it with your friends!
Show notes are available on our website: www.thirdimpactanime.com
More helpful links: https://linktr.ee/thirdimpactanime
Follow us on Twitter at twitter.com/TI_Anime
Subscribe on Apple Podcasts | Google Play | YouTube | Stitcher | Podbean