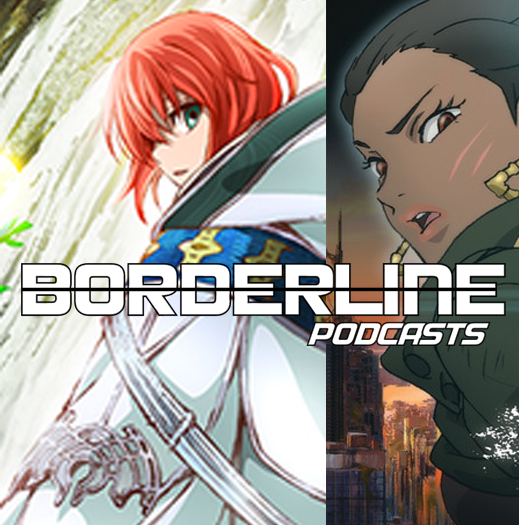 ATTENTION: If you'd like to submit questions for our interview with voice actor Paul St. Peter, send us a message/comment on facebook or twitter by Friday, July 28th for consideration! 
Tori and Austin check out Crunchyroll's latest Anime Movie Night where they previewed their original production Children of Ether and showed the first 3 episodes of this fall's highly anticipated anime adaptation of The Ancient Magus' Bride. 
Check out our first impressions in this episode! Disclaimer: neither of us have read much of the manga, so this is a very cold reaction. Maybe better that way, yeah?
Enjoy the show! 
Both shows will be available for streaming on Crunchyroll soon. The Ancient Magus' Bride is also being printed in the US by Seven Seas Entertainment. 
Enjoy the show!
This is an archived episode of Borderline Podcasts. 
Look for our podcasts on iTunes and GooglePlay!
Twitters! Austin @bebopshock, Tori @worstwaifu