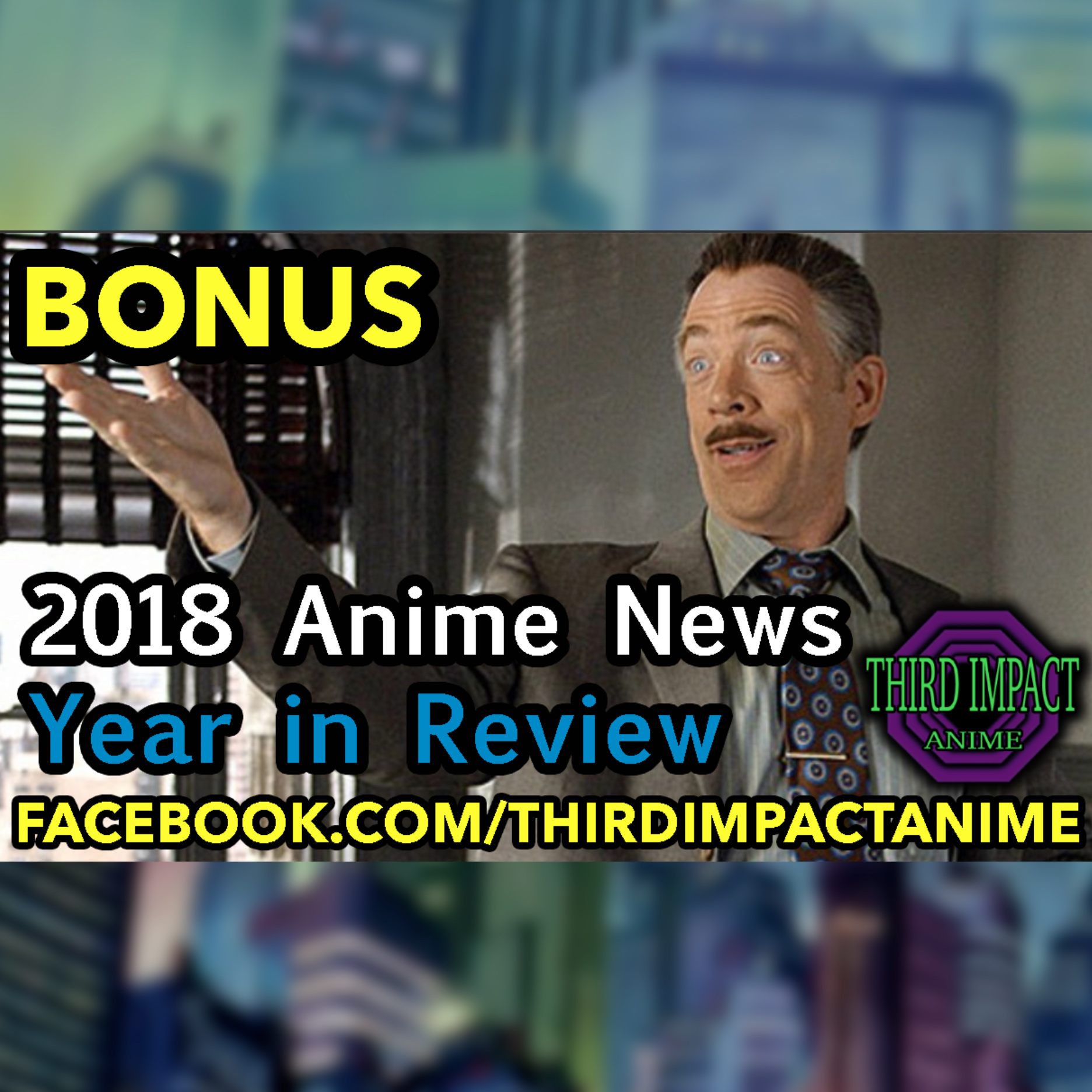 Bill's Christmas gift to you all is a breakdown and analysis of all the major business events and news items that happened in the anime world in 2018. He takes a look back at the following:
-The death of Isao Takahata
-The Crunchyroll/Funimation breakup
-Anime Strike's downfall
-Anime on Netflix and the return of Neon Genesis Evangelion
-Anime industry working conditions
-Anime Kickstarter campaigns 
-And more! 
Please enjoy, and yes the giveaway winners will be announced soon!
Like our show and want to support what we do? Please share our episodes with your friends or visit our iTunes or Stitcher pages and leave a review, we would really appreciate it. 
Twitter: https://twitter.com/TI_Anime
Facebook: https://www.facebook.com/thirdimpactanime/
PodBean: https://thirdimpactanimepodcast.podbean.com/
YouTube: https://www.youtube.com/channel/UCnD4tDaOg7m3A0xatHfAc1g
iTunes: https://itunes.apple.com/us/podcast/third-impact-anime-podcast/id1313595090?mt=2
Google Play: https://play.google.com/music/listen?u=0#/ps/Il3e2lqbq2awcml5zuxa64lh7m4
PlayerFM: https://player.fm/series/third-impact-anime-podcast-2361453
Stitcher: https://www.stitcher.com/podcast/third-impact-anime-podcast