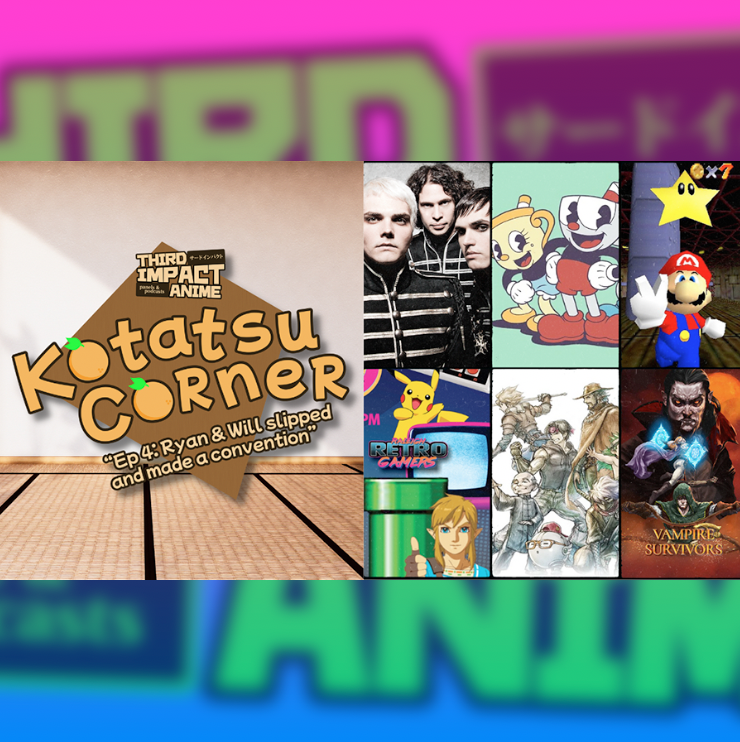 KC is back for the first time since January. We really should do this more often.
Kotatsu Corner is our side-show where we talk about non-anime related crap that we just have to get out of our system. On this one, con-certs, con-ventions, and the con-fluence of other topics. Topics include Cuphead, My Chemical Romance, Raleigh Gamer and Geek Expo, Super Mario 64, and more.

Hosted by Austin, Ryan, and Will. Special thanks to BASIL for our brand-new show logo.
If you enjoy this or any other episode, leave us a Rating and Review on Apple Podcasts!
Show notes are available on our website: www.thirdimpactanime.com
More helpful links: https://linktr.ee/thirdimpactanime
Follow us on Twitter at twitter.com/TI_Anime
Subscribe on Apple Podcasts | Google Podcasts | YouTube | Stitcher | Podbean