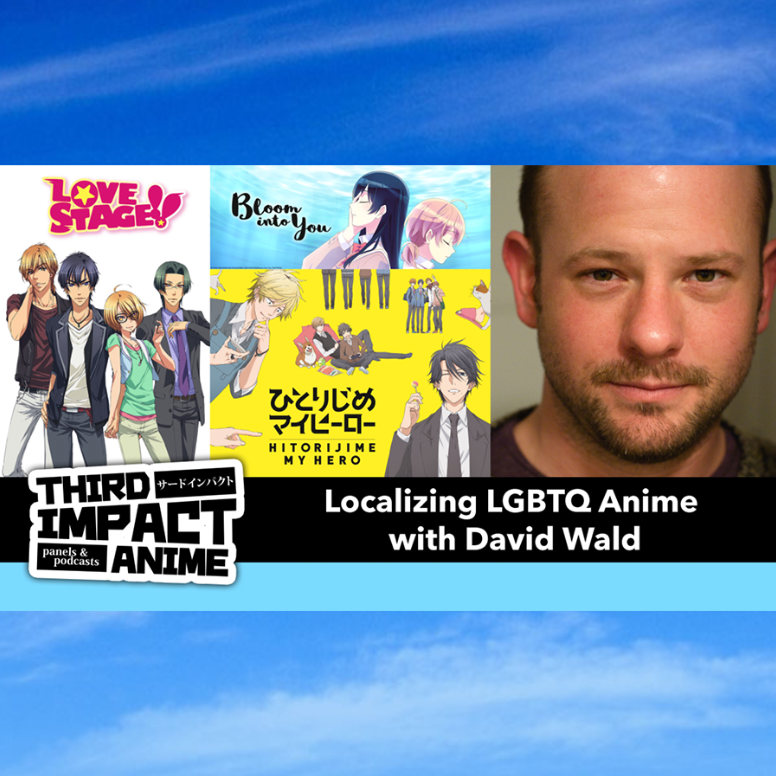 To celebrate Pride month, Sully sat down with voice actor, script writer, and ADR director David Wald to discuss his work in working to dub and license LGBTQ themed anime, including Love Stage!! and Hitorijime My Hero. 
David is known for voicing Gajeel Refox in Fairy Tail, Bulat in Akame ga Kill!, Berg Katze in Gatchaman Crowds, and Tetsutetsu in My Hero Academia, and has been the ADR director for Love Stage!!, Hitorijime My Hero, Kokkoku, Bloom Into You, and the upcoming dub of Cutie Honey Universe.
In this episode, David discusses pushing to get more queer anime into the West, the place that LGBTQ fans have in the anime community, and introducing anime to a wider audience. Sully and David also talk about how anime can play an important role in the coming out narratives of LGBTQ fans.
Note: Due to connection issues, there are some drop outs on David's end from the mid point until the end of the podcast. Austin tried to edit around them the best he could but unfortunately, the sound quality is not the best. 
Thank you for listening! 
If you'd like to support our show, please consider sharing our show with your friends, or donate to us on either Ko-Fi or Patreon!
Show notes are available on our website: www.thirdimpactanime.com
More helpful links: https://linktr.ee/thirdimpactanime
Follow us on Twitter at twitter.com/TI_Anime
Subscribe on Apple Podcasts | Google Play | YouTube | Stitcher | Podbean